Tobermory Mini Gin Tasting Pack
Sample our three Tobermory gins with this mini gin tasting pack. Complete with our Hebridean, Mountain and new Distillery Exclusive Coast Gin. Which will be your favourite?
Description
This mini tasting pack contains a 3cl bottle of each Tobermory gin (Hebridean, Mountain and Coast). Each inspired by our beautiful Hebridean island home, enjoy our unique collection with tonic or in your favourite gin cocktail.
All of our gins are 43.3% abv and are distilled at Tobermory Distillery on the Isle of Mull. The hand-selected botanicals in our gins are steeped for a minimum 24 hours in our base spirit at 65% abv. This is made up from 100% Grain Neutral Spirit, to which we add a splash of our very own spirit from the Tobermory whisky still.
Tobermory Hebridean Gin
Tasting Notes
Nose
Notes of fresh juniper balanced with citrus and coriander notes, with a touch of maltiness.
Palate
Fresh juniper balanced with sweet orange and lemon, hints of coriander, gentle herbs and spices, with a luxurious, creamy mouth-feel and a subtle hint of sweet malt.
Finish
Long and lingering, fresh and citrus
Tobermory Mountain Gin
Tasting Notes
Nose
An initial burst of refreshing lemon followed by sweet juniper, and a slight hint of coriander and spice.
Palate
Rich creamy mouthfeel, sweet lemon infused rosehip with a bitter balance of Rowan berry, floral hints of heather and a warming ginger spice.
Finish
Lemon and rowan berry linger, but are rounded with the sweetness of rosehip and a gentle ginger spice.
Tobermory Coast Gin
Tasting Notes
Nose
Initial sweet notes of lavender and candied citrus are followed by a herbaceous bouquet and a light coriander spice
Palate
Wonderful creamy mouthfeel packed full of juniper, balanced with notes of orange peel and zesty lemon with a floral influence and rock salt lingering in the background.
Finish
Sweet finish with a slight malty influence and touch of sea spray
Customer reviews
Our Recommendations
You may also like...
Discover Tobermory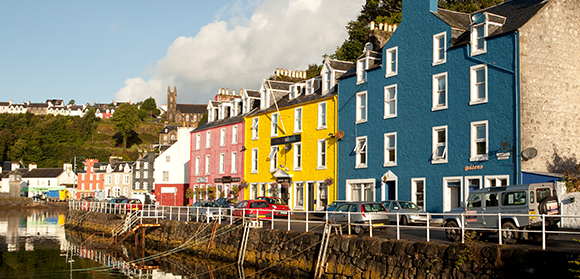 About Us
Sitting in the centre of the vibrant island community, from which we take our name, we are a thriving, expressive and unique distiller, true to our idyllic Hebridean home.
Discover More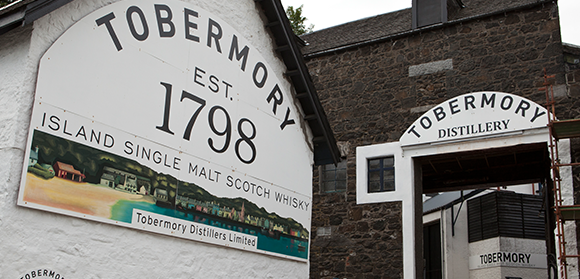 Plan Your Visit
A warm welcome awaits you at our artisan distillery on the Hebridean Isle of Mull. Discover our delicious spirits on a visit to the distillery!
Plan Your Visit