Warehouse 1: Tobermory 1995 Manzanilla Cask, 25 years old
After first maturing in Bourbon casks before being transferred to a Manzanilla sherry cask, this whisky is sweet fruit, floral and gingerbread notes balanced by clove oil and a lingering sea salt
Description
The oldest cask which we have been able to enjoy with visitors at the distillery. A late spring distillation in 1995, the spirit was matured in bourbon casks for 14 years and transferred to the dry, sweet Manzanilla sherry cask where it currently rests maturing in Warehouse 1.
A beautifully sophisticated spirit after a long time in the American and European oak. The sherry influence is there, citrus, dark chocolate, almonds the Atlantic coast of Sanlúcar de Barrameda meets the Sound of Mull with hints of sea salt throughout the whisky? The floral finish will be familiar with Tobermory followers, a whisky to be enjoyed with friends.
Warehouse 1 Tobermory 1995 Manzanilla Cask, 25 years old, October 2020 Release
AYS: 16/05/95 Late Spring Distillation
Bourbon Cask: 16/05/95 (14 years)
Manzanilla Cask: 11/11/09 (11 years to date)
Cask Number: 5
Bottled: 28/11/20 @ Tobermory Distillery
Our hand filled Warehouse 1 whiskies:
These are single cask bottlings, very limited in number, selected by our Master Blender and our visitor team. Once the cask is emptied, unfortunately it is never to be repeated!
Please note, this whisky is hand filled by our visitor team straight from the cask. As the whisky is not filtered, you might find particles in the liquid, which are entirely natural from the whisky maturation process and the cask, e.g. pieces of charcoal from the charring of the cask.
The whisky is sold as is and no refunds will be given as a result of this process. In addition, we will not be responsible should the whisky be held in customs.
Tasting Notes
Colour
Golden Brown
Nose
Citrus, sea salt, ginger bread, dark chocolate, floral and honey
Palate
Sweet orange, white grape, clove oil with the sea salt lingering
Finish
Beautiful floral aroma and a hints of almonds
Customer reviews
Our Recommendations
You may also like...
Discover Tobermory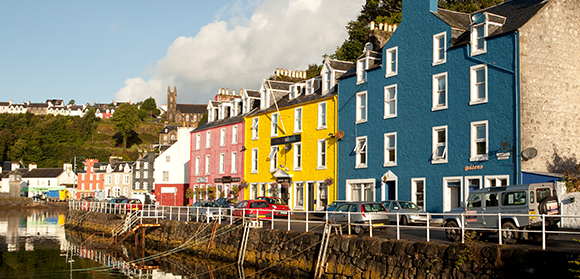 About Us
Sitting in the centre of the vibrant island community, from which we take our name, we are a thriving, expressive and unique distiller, true to our idyllic Hebridean home.
Discover More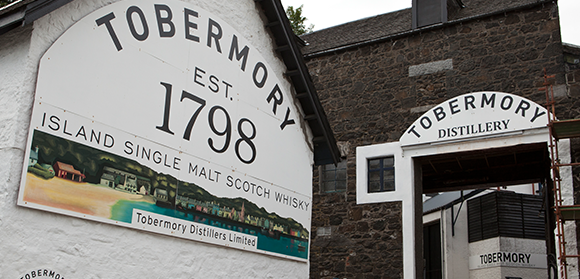 Plan Your Visit
A warm welcome awaits you at our artisan distillery on the Hebridean Isle of Mull. Discover our delicious spirits on a visit to the distillery!
Plan Your Visit