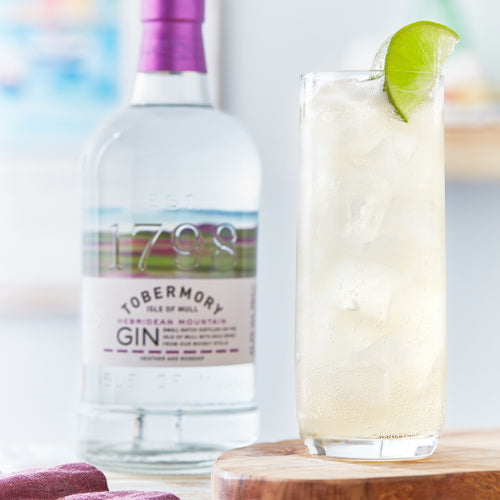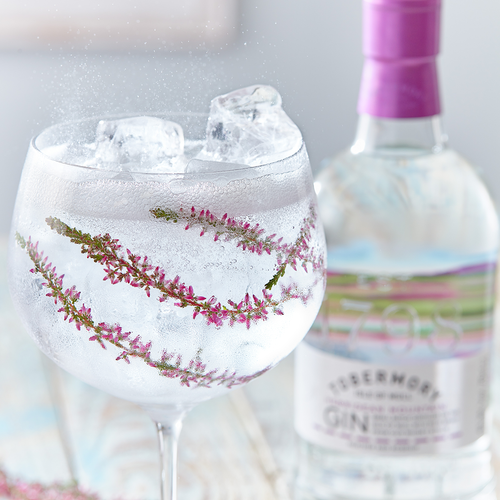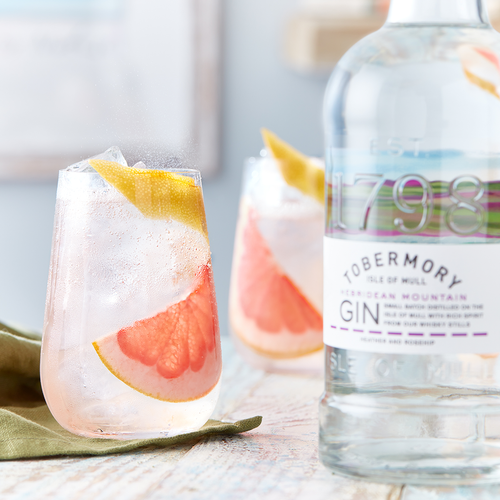 Hebridean Mountain Gin
Inspired by the wild purple heather clad mountains on the Isle of Mull, this award-winning Hebridean gin has been distilled with heather, rowan berry and rosehip to create a sweet, herbaceous and gently spicy gin.  
Description
Tobermory Mountain Gin is made by our team at the distillery on the Isle of Mull. All of the hand-picked botanicals including heather, roawn berry and rosehip, are steeped for a minimum of 24 hours in our base spirit. This is made up of Grain Neutral Spirit and a splash of spirit from our Tobermory whisky stills. The result is a sweet and spicy gin with herbaceous notes and a subtle hint of rich, sweet malt.
Tasting Notes
Nose
An initial burst of refreshing lemon followed by sweet juniper, and a slight hint of coriander and spice.
Palate
Rich creamy mouthfeel, sweet lemon infused rosehip with a bitter balance of Rowan berry, floral hints of heather and a warming ginger spice.
Finish
Lemon and rowan berry linger, but are rounded with the sweetness of rosehip and a gentle ginger spice.
Awards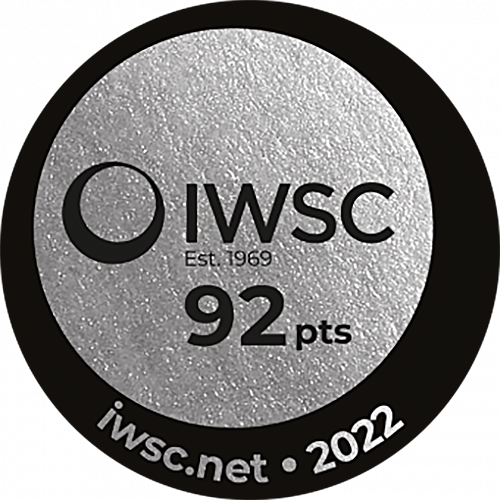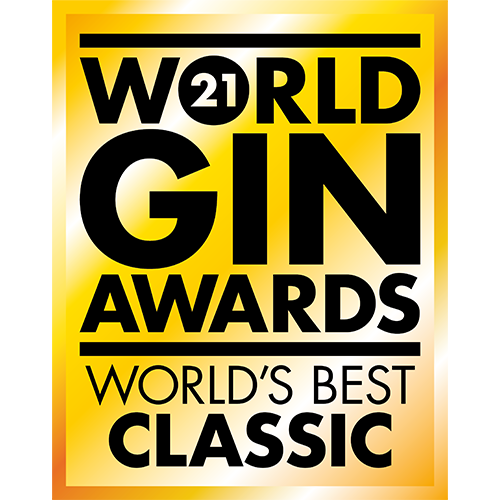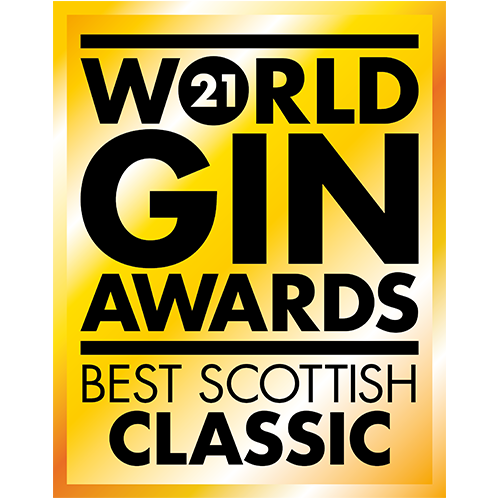 Customer reviews
Discover More about Tobermory Hebridean Mountain Gin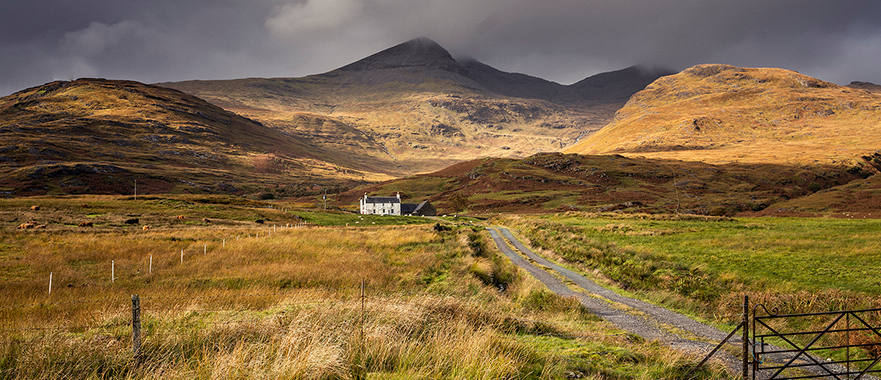 Our Inspiration
Inspired by the beautiful heather clad mountains which turn purple in summer, our award-winning Hebridean Mountain gin balances sweet and spicy flavours.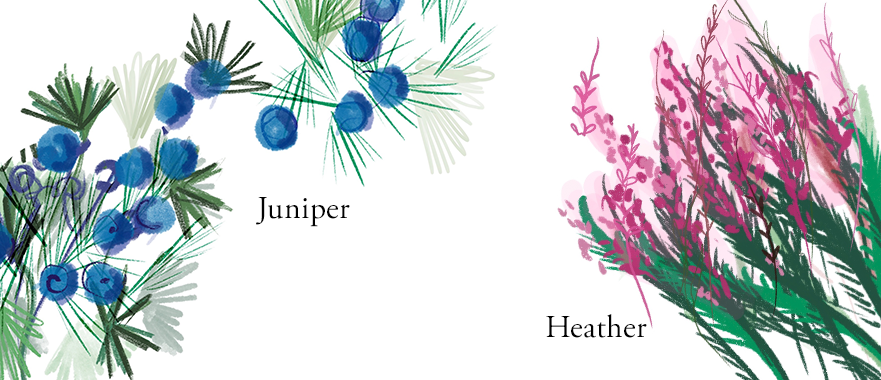 Our Botanicals
A splash of spirit from the Tobermory whisky stills gives our gin a luxuriously creamy, sweet and malty element. Balanced with hand-selected botanicals including heather, juniper, locally grown tea, rowan berry and rosehip to create a deliciously unique Hebridean gin.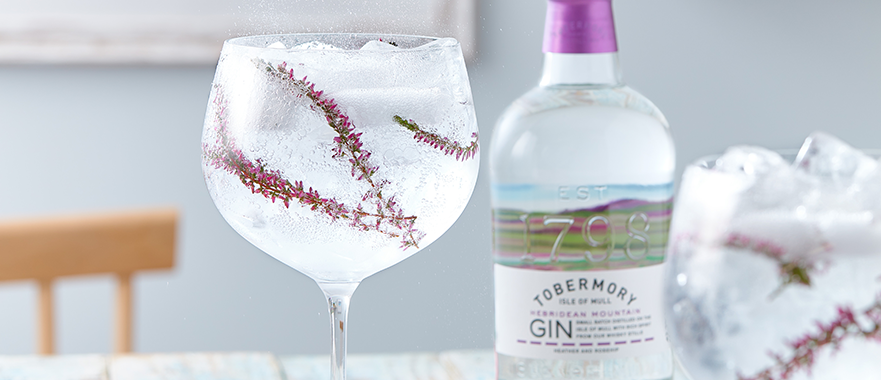 Our Signature Serve
Our Hebridean gin is delicious in a simple Gin & Tonic. Simply add 50ml of Tobermory Gin to a balloon glass filled with ice, top with your favourite tonic water and garnish with a sprig of heather.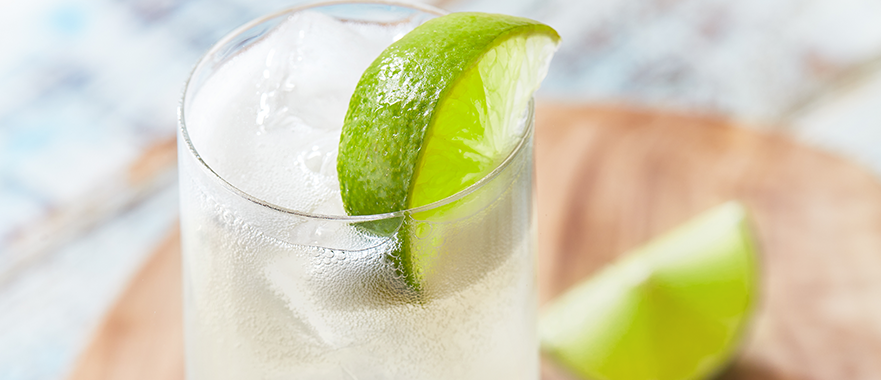 The Tobermory Mule Cocktail
Fill a tall glass with ice and add 50ml Tobermory Hebridean gin and 30ml of pressed apple juice.​ Top with ginger beer, garnish with a wedge of lime and enjoy!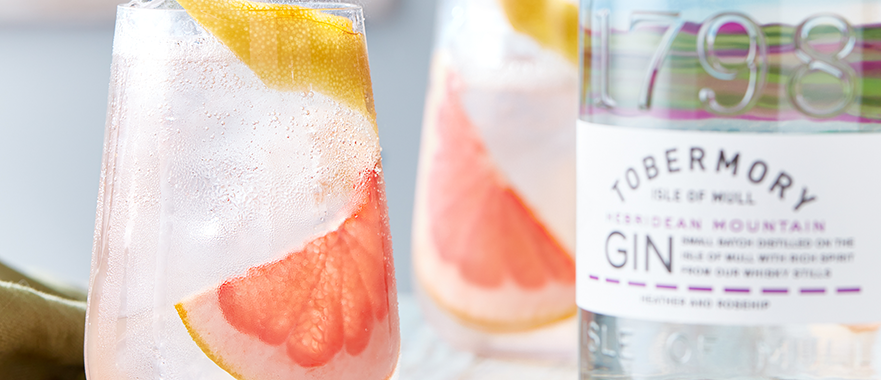 Gin Ting Cocktail
Why not try this zesty cocktail made with our Hebridean Mountain Gin? Fill a tall glass with ice and add 50ml of Hebridean Mountain gin and a squeeze of your selected citrus fruit (we've chosen pink grapefruit). ​ Top with Ting soda and garnish with fresh citrus - lemon , lime or grapefruit​ are all delicious!
Our Recommendations
You may also like...
Discover Tobermory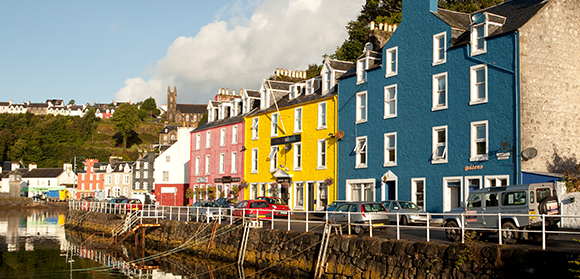 About Us
Sitting in the centre of the vibrant island community, from which we take our name, we are a thriving, expressive and unique distiller, true to our idyllic Hebridean home.
Discover More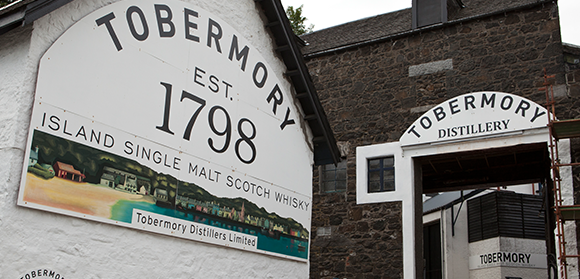 Plan Your Visit
A warm welcome awaits you at our artisan distillery on the Hebridean Isle of Mull. Discover our delicious spirits on a visit to the distillery!
Plan Your Visit