• Sold out •
Ledaig Sinclair Series Rioja Cask Finish
The first release in our new Sinclair Series, this non aged statement Ledaig Rioja Finish is ruby red in colour and perfectly balances peat smoke with sweet, fruity Rioja. Like all our single malts, this is non-chill filtered and natural colour.
Description
In 1797 John Sinclair, an innovative kelp merchant, applied for a lease of land known as Ledaig – pronounced 'letch-ick' – which means 'safe haven'. After Sinclair's first application was rejected, he persevered, remained true to his original vision and, a year later, the distillery was established.
Despite a colourful history marked by closures, financial troubles and even a change of name, today Tobermory is a thriving, expressive and unique distillery, true to its idyllic location on the Hebridean island of Mull.
The Sinclair Series pays homage to our Founder, John Sinclair, with a number of delicious whiskies handcrafted at our distillery. This Ledaig Rioja Finish is the first release in this series.
Inspired by the Spanish galleon which sank off the harbour of Tobermory more than 400 years ago. Believed to have been laden with jewels, we have finished our smoky Ledaig signature expression in hand selected Rioja casks in honour of the Spanish treasure buried deep off our shoreline.
Made with heavily peated barley before being matured in ex-bourbon casks, and finished in hand-selected Spanish Rioja casks, this single malt contains powerful flavours of smoke, spice, grape and sweet berries, with a lingering saltiness.
The colour is vibrant and sings of rich, red Rioja, giving it a beautiful vibrant hue.
It's the very definition of our distillery's expressive nature.
Tasting Notes
Colour
Ruby Red
Nose
Notes of Turkish delight and rose petals balanced with candied fruits and grapes followed by rich leather and a beautiful peppery spice. A hint of chocolate comes through at the back.
Palate
Creamy mouthfeel packed full of almonds, barley and sweet malt with notes of peppery Ledaig, which give way to black raspberries, sweet vanilla and cocoa interspersed with cinnamon spice and hints of freshly cut grass.
Finish
Lingering smoky finish with red fruit and sea spray.
Awards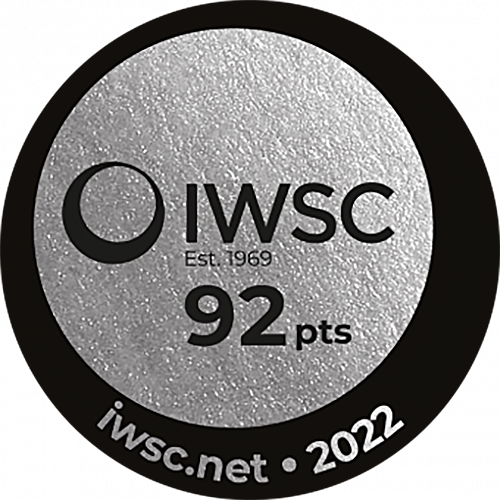 Customer reviews
Our Recommendations
You may also like...
Discover Tobermory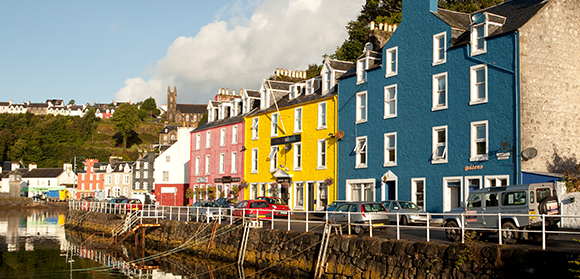 About Us
Sitting in the centre of the vibrant island community, from which we take our name, we are a thriving, expressive and unique distiller, true to our idyllic Hebridean home.
Discover More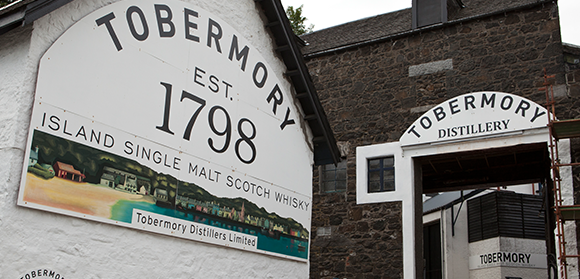 Plan Your Visit
A warm welcome awaits you at our artisan distillery on the Hebridean Isle of Mull. Discover our delicious spirits on a visit to the distillery!
Plan Your Visit