Introducing Our Award Winning Tobermory Mountain Gin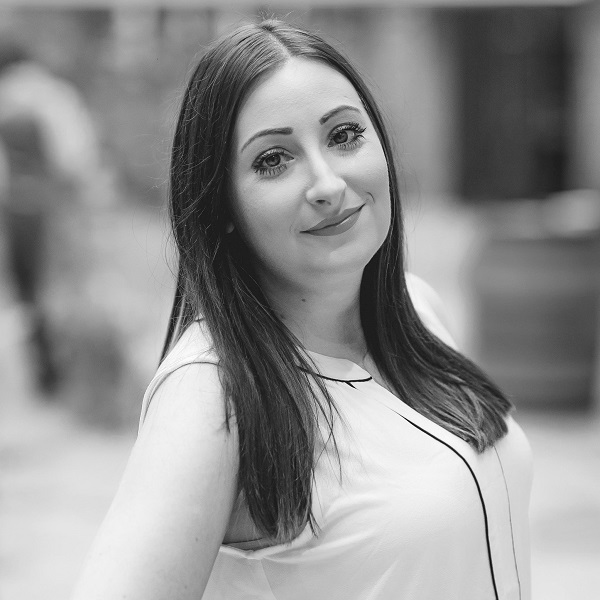 A note from Julieann
Inspired by the expressive nature of Mull, we add a splash of rich spirit from our Tobermory whisky stills to create a unique character for the first limited edition gin release from Tobermory Distillery. Distilled on the island with a rich palate of hand-selected botanicals including juniper, wild heather, rosehip & rowan berry…and just a little bit of knowledge from our 220 years of history. Click the button below to hear more about our inspiration from our Master Blender; Julieann Fernandez
Find out more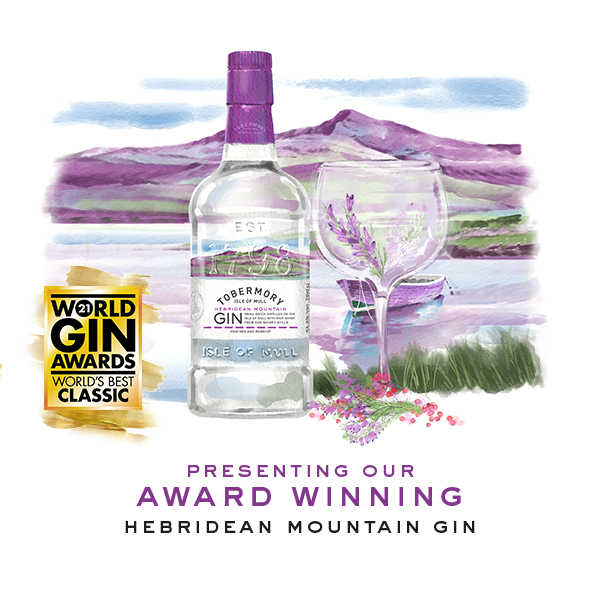 Our Awards
Released in October 2020, Mountain Gin has won the coveted "World's Best Classic Gin" award at this years World Gin Awards competition, as well as the country win for Scotland. It joins our award winning range, with our core gin picking up a silver award in the same country category, as well as winning "Scotland's Best Classic Gin" in 2020.
Why not try it in a cocktail?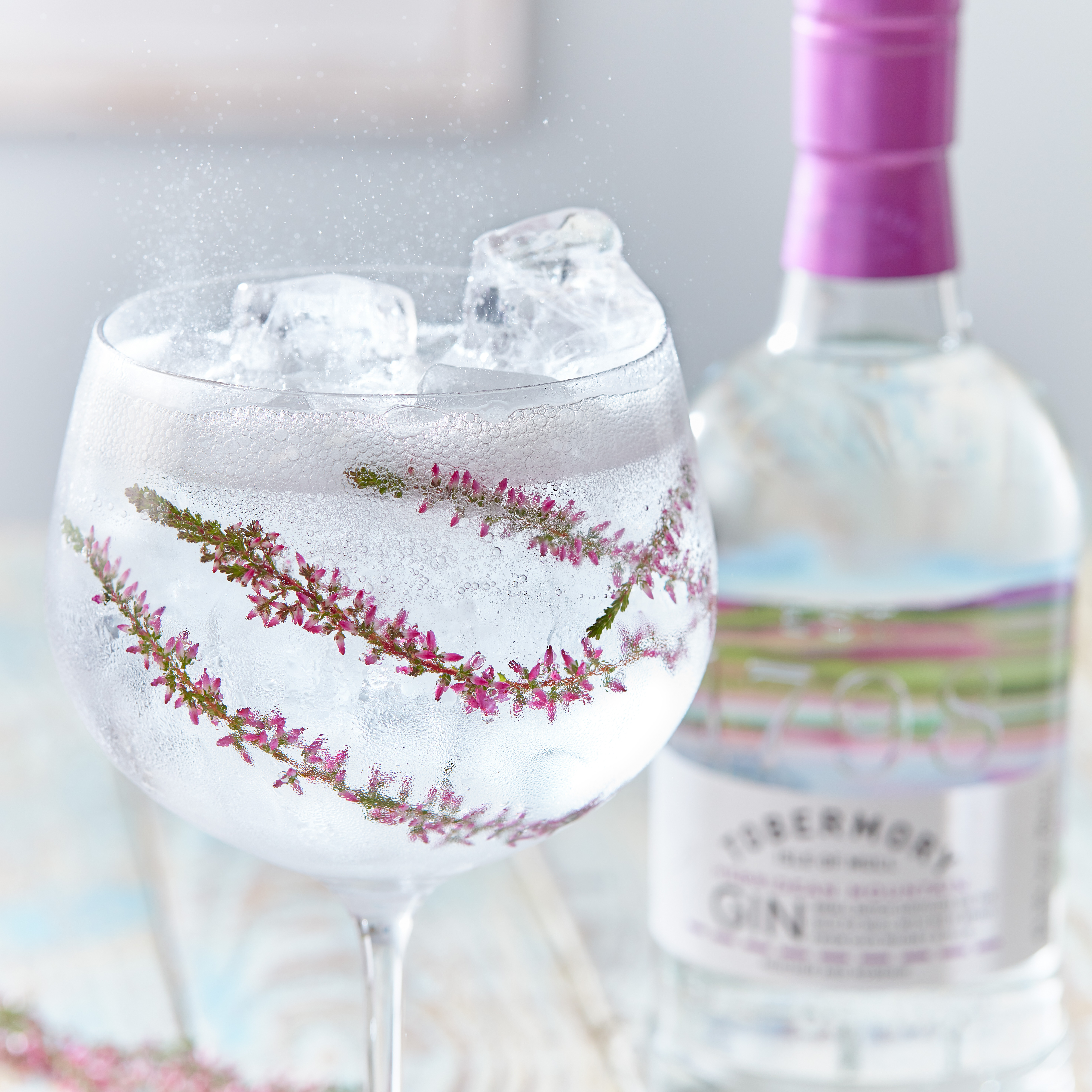 The Signature Serve
Keep it simple with our signature serve. Simply fill a balloon gin glass with lots of ice, 50ml of Tobermory Hebridean Mountain Gin and top with your favourite quality tonic water. Garnish with a sprig of purple heather and enjoy!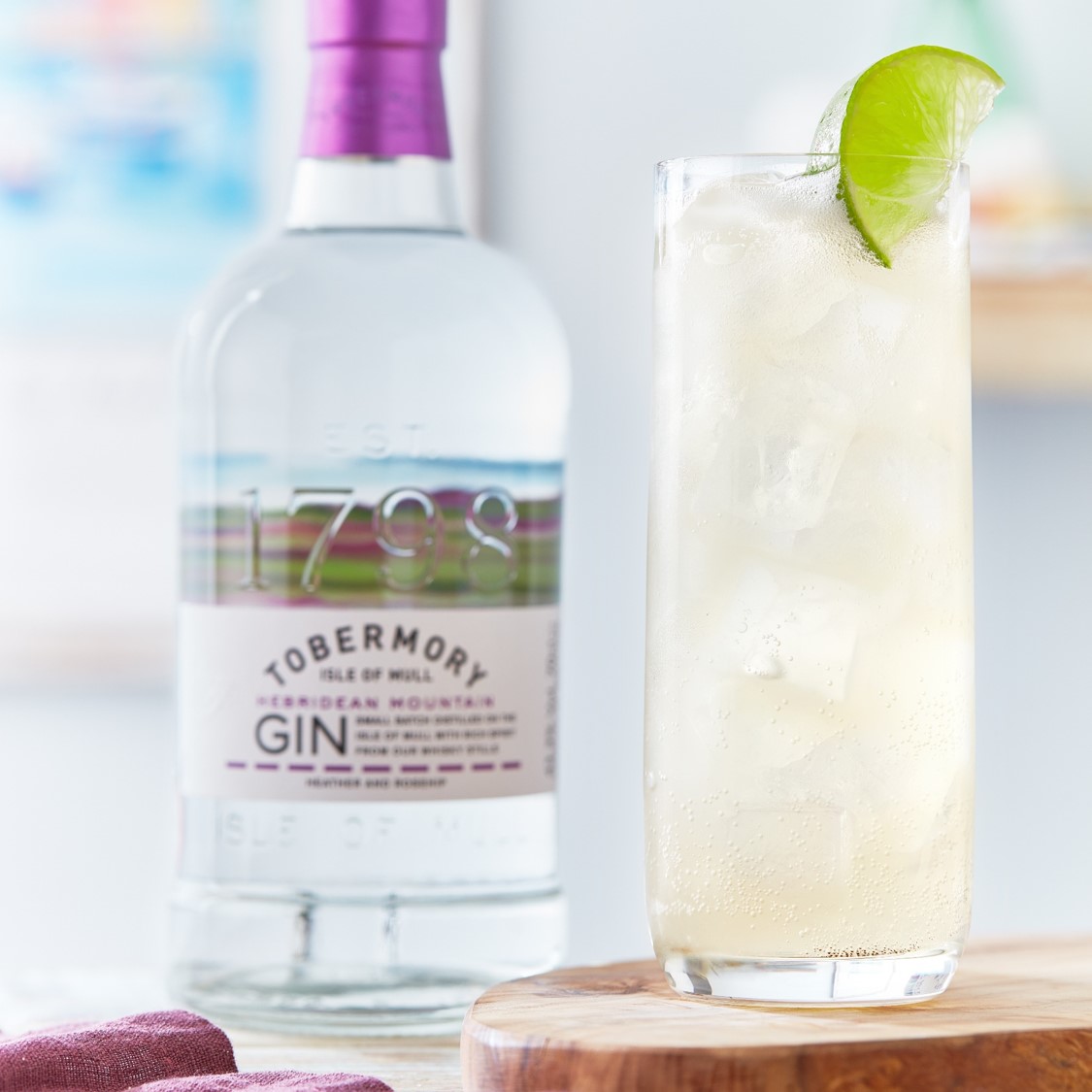 The Gin Mule
Add 50ml of Tobermory Hebridean Mountain gin to a tall glass with 30ml of pressed apple juice and give it a good stir. Add some ice, top with your favourite ginger beer and garnish with a wedge of lime.