Hebridean Mountain Gin
Tobermory Mountain Gin is smooth, rich and gently sweet. Inspired by the wild purple heather clad mountains on our island home, this award winning gin uses botanicals including Hebridean tea, wild heather and a splash of our very own spirit from the Tobermory whisky stills.
Description
Inspired by the grand and mountainous landscape of Mull, our gin is distilled on the island with rowan berry, rosehip and heather, which adorns the land in purple during the summer months.
Along with a splash of rich spirit from our whisky stills, this gin, with its fragrant and sweet notes, truly is an artistic expression of our wild and naturally colourful home.
Tasting Notes
Nose
An initial burst of refreshing lemon followed by sweet juniper, and a slight hint of coriander and spice.
Palate
Rich creamy mouthfeel, sweet lemon infused rosehip with a bitter balance of Rowan berry, floral hints of heather and a warming ginger spice.
Finish
Lemon and rowan berry linger, but are rounded with the sweetness of rosehip and a gentle ginger spice.
Awards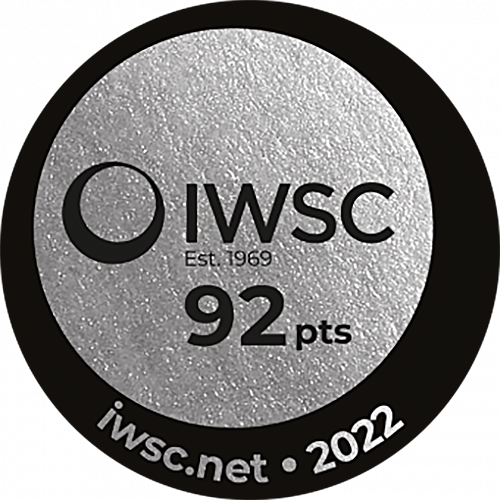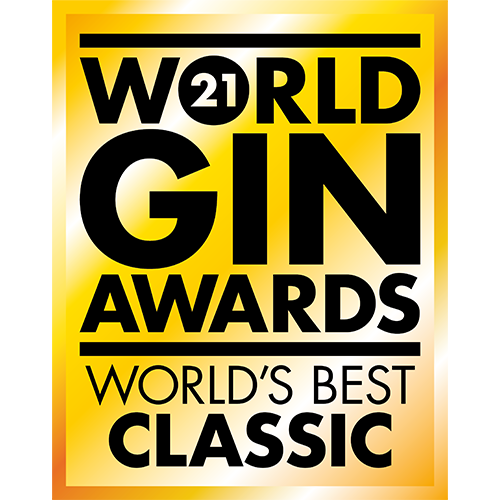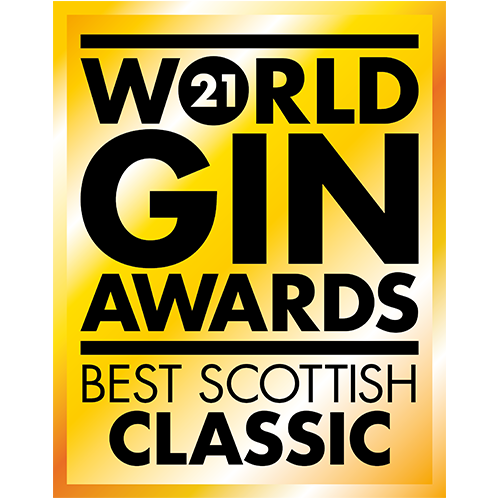 Customer reviews
Discover More about Tobermory Hebridean Mountain Gin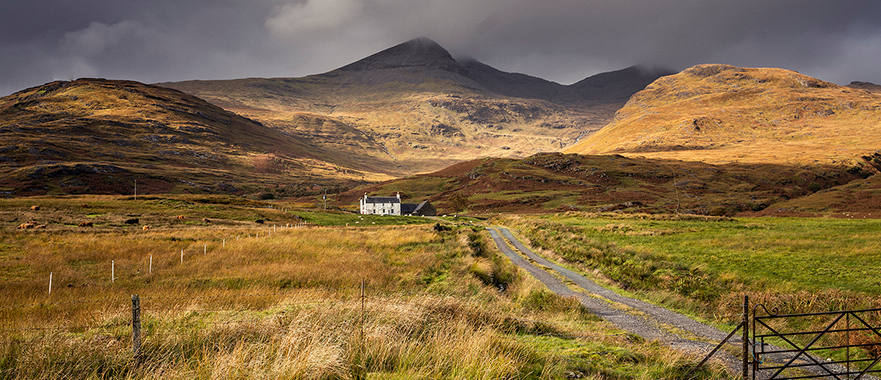 Our Inspiration
Inspired by the beautiful heather clad mountains which turn purple in summer, our award-winning Hebridean Mountain gin balances sweet and spicy flavours.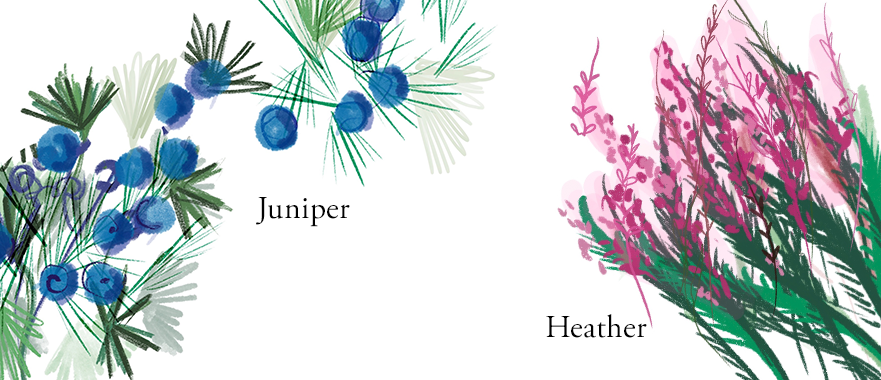 Our Botanicals
A splash of spirit from the Tobermory whisky stills gives our gin a luxuriously creamy, sweet and malty element. Balanced with hand-selected botanicals including heather, juniper, locally grown tea, rowan berry and rosehip to create a deliciously unique Hebridean gin.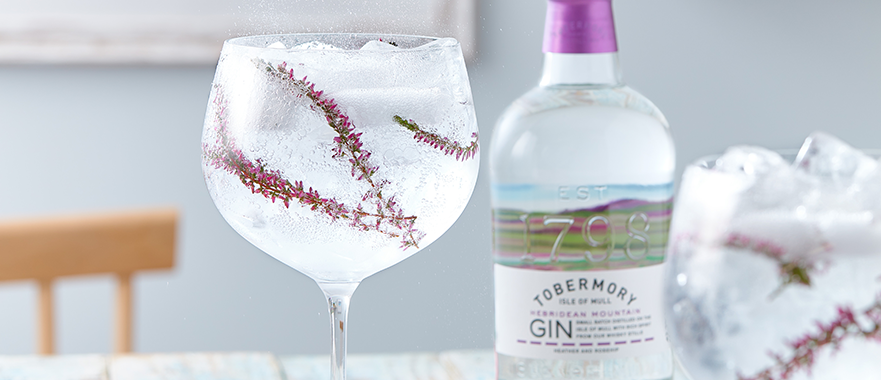 Our Signature Serve
Our Hebridean gin is delicious in a simple Gin & Tonic. Simply add 50ml of Tobermory Gin to a balloon glass filled with ice, top with your favourite tonic water and garnish with a sprig of heather.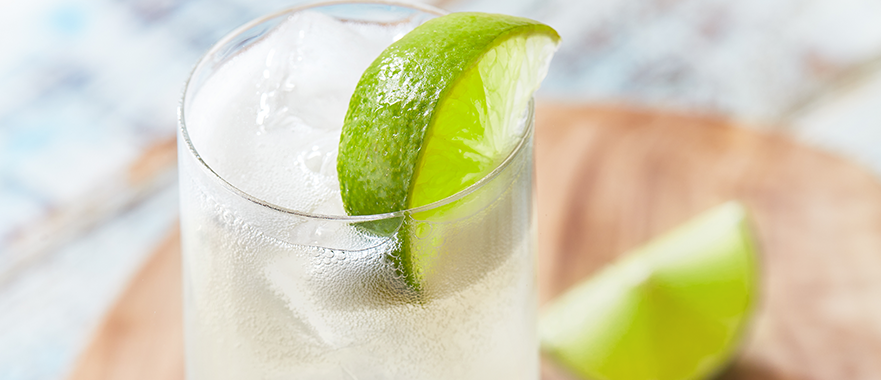 The Tobermory Mule Cocktail
Fill a tall glass with ice and add 50ml Tobermory Hebridean gin and 30ml of pressed apple juice.​ Top with ginger beer, garnish with a wedge of lime and enjoy!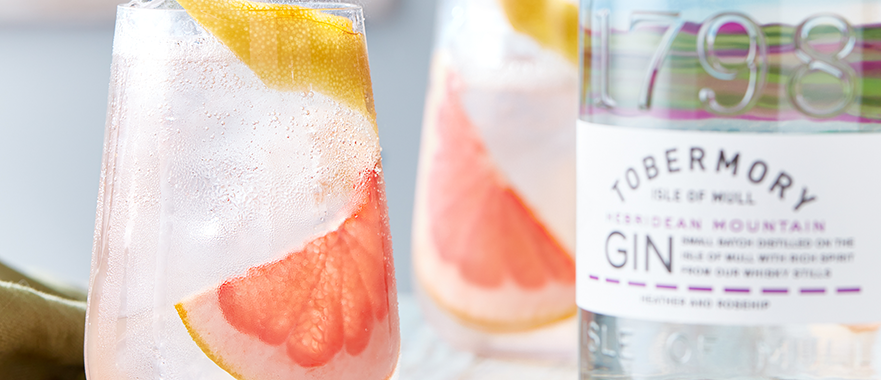 Gin Ting Cocktail
Why not try this zesty cocktail made with our Hebridean Mountain Gin? Fill a tall glass with ice and add 50ml of Hebridean Mountain gin and a squeeze of your selected citrus fruit (we've chosen pink grapefruit). ​ Top with Ting soda and garnish with fresh citrus - lemon , lime or grapefruit​ are all delicious!
Our Recommendations
You may also like...
Discover Tobermory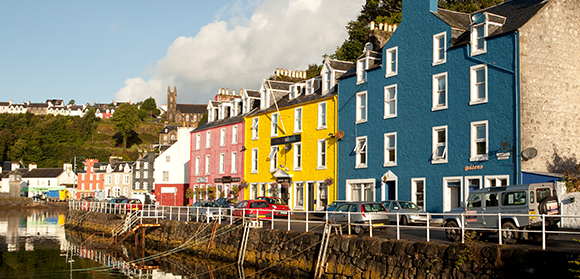 About Us
Sitting in the centre of the vibrant island community, from which we take our name, we are a thriving, expressive and unique distiller, true to our idyllic Hebridean home.
Discover More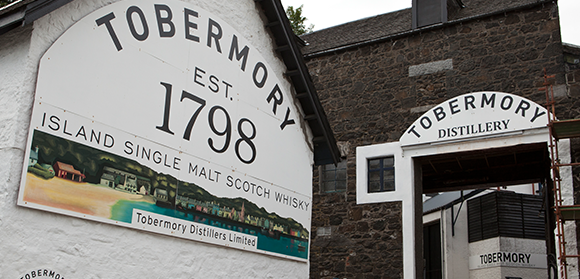 Plan Your Visit
A warm welcome awaits you at our artisan distillery on the Hebridean Isle of Mull. Discover our delicious spirits on a visit to the distillery!
Plan Your Visit