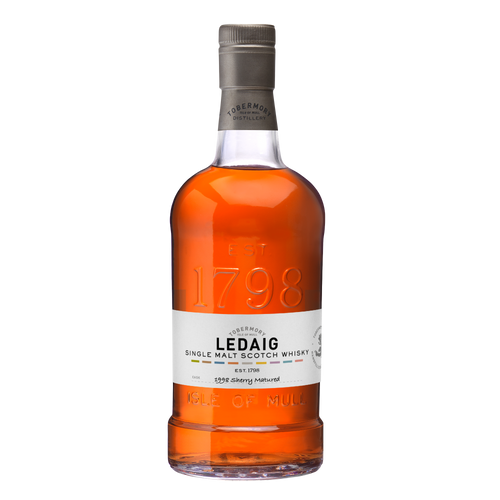 Ledaig 1998 Sherry Matured
Hand selected and hand filled by the team at Tobermory Distillery, this cask strength,

 
25

 
year old
 

single malt is part of our Warehouse 1 Collection. Fully matured in a Sherry Butt,

 
this peated single cask brings notes of dark chocolate orange, toasted honeycomb and rich

 
oak spice.
Description
At Tobermory Distillery, we are expressive by nature. Our island home and its passion for creativity is at the heart of everything we do, and our Warehouse 1 Collection is no exception.
Inspired by our much-loved maturation warehouse, the Warehouse 1 Collection is a celebration of the dedicated team at Tobermory Distillery who hand selected each cask and hand filled each bottle in the collection.
Distilled on the 9th of July 1998 and bottled in October 2023 at a cask strength ABV of 53.1% ABV. This 25 year old peated single malt was fully matured in a Sherry Butt. The slower rate of maturation offered by the Butt has allowed this limited-edition whisky to slowly integrate with the wood, bringing flavours of dark chocolate orange and toasted honeycomb sprinkled with rich oak spice.
Exclusively available at Tobermory.com or our Distillery shop.
Tasting Notes
Colour:
Light gold
Nose:
The long maturation has mellowed the smoke. Sweet notes of Turkish delight, toasted marshmallows and dried fruit.
Palate:
Dark chocolate orange, candied orange peel, toasted honeycomb, vanilla and oak spice.
Finish:
A long, lingering finish of sweet toffee, charred apricot and stewed peach sprinkled with black pepper.
Customer reviews
Our Recommendations
You may also like...
Discover Tobermory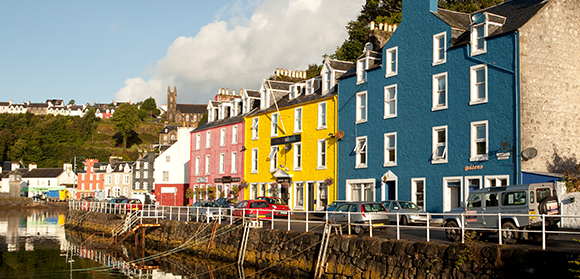 About Us
Sitting in the centre of the vibrant island community, from which we take our name, we are a thriving, expressive and unique distiller, true to our idyllic Hebridean home.
Discover More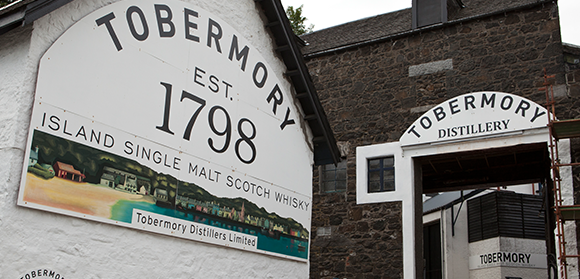 Plan Your Visit
A warm welcome awaits you at our artisan distillery on the Hebridean Isle of Mull. Discover our delicious spirits on a visit to the distillery!
Plan Your Visit