Warehouse 1: Tobermory 2012 Bourbon Barrel: Cask No. 683
Hand-filled by the team at Tobermory, this unpeated single cask winter release from Warehouse 1 is bursting with sweet fruit flavours and just a hint of salt.  Add a little water and see how the flavour changes!
Description
Distilled in 2012, this vibrant unpeated Tobermory whisky has spent 9 years maturing in Bourbon barrels before being hand bottled by the team at the distillery on the Isle of Mull.
Our hand filled Warehouse 1 whiskies:
These are single cask bottlings, very limited in number, selected by our Master Blender and our visitor team. Once the cask is emptied, unfortunately it is never to be repeated!
Please note, this whisky is hand filled by our visitor team straight from the cask. As the whisky is not filtered, you might find particles in the liquid, which are entirely natural from the whisky maturation process and the cask, e.g. pieces of charcoal from the charring of the cask.
The whisky is sold as is and no refunds will be given as a result of this process. In addition, we will not be responsible should the whisky be held in customs.
Tasting Notes
Colour
Pale straw
Nose
Gentle on the nose, rounded. Fresh white grape, white peach and dessert wine.
Palate
Pear and apple boiled fruit sweets with baked Bramley apple. Add some water and the more savoury notes of Tobermory are present. A hint of saltiness and maybe some pitted olives.
Finish
A long, sweet and salty finish.
Customer reviews
Our Recommendations
You may also like...
Discover Tobermory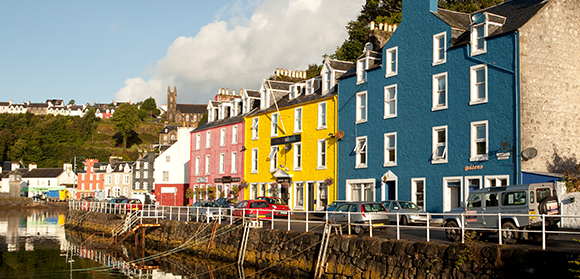 About Us
Sitting in the centre of the vibrant island community, from which we take our name, we are a thriving, expressive and unique distiller, true to our idyllic Hebridean home.
Discover More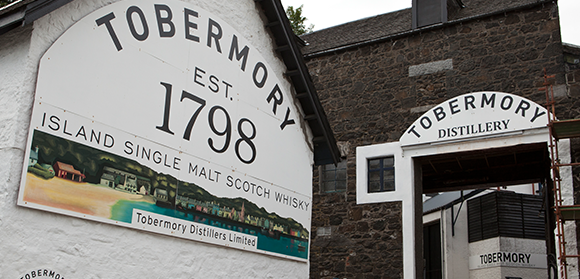 Plan Your Visit
A warm welcome awaits you at our artisan distillery on the Hebridean Isle of Mull. Discover our delicious spirits on a visit to the distillery!
Plan Your Visit