Warehouse 1: 2012 Tobermory Bourbon Barrel
Usually only available as part of our Warehouse 1 Visitor Experience this Tobermory 2012 Bourbon whisky is a zesty and vibrant dram. Taken straight from the cask and hand filled by the team at the distillery , this is not one to miss.
Description
This Tobermory 2012 bourbon barrel is our latest release to the Warehouse at the distillery. The whisky is of course natural colour, cask strength (57.8% vol) and non chill filtered for maximum flavour and mouthfeel. A zesty and vibrant dram, complex and woody on the nose. There are hints of light honey. Adding a touch of mineral water reveals a dry, herbal, fresh dry ginger taste. There is the slight hint of salt throughout - a nod to our Hebridean coastal setting. Green apples with a touch of cinnamon and spice on the finish.
Our Warehouse 1 Experience allow our visitors to the distillery to taste our whisky straight from the cask. This 2012 bourbon cask highlights the work of our spirit team and the care, time and investment that has gone into our whisky making from grain to maturation.
Warehouse 1 Tobermory 2012 Bourbon Cask - October 2020 Release
AYS: 04/04/12. Spring Distillation
Cask Number: 706
Bottled: 06/11/20 Hand filled @ Tobermory Distillery (8 years)
Our hand filled Warehouse 1 whiskies:
These are single cask bottlings, very limited in number, selected by our Master Blender and our visitor team. Once the cask is emptied, unfortunately it is never to be repeated!
Please note, this whisky is hand filled by our visitor team straight from the cask. As the whisky is not filtered, you might find particles in the liquid, which are entirely natural from the whisky maturation process and the cask, e.g. pieces of charcoal from the charring of the cask.
The whisky is sold as is and no refunds will be given as a result of this process. In addition, we will not be responsible should the whisky be held in customs.
Tasting Notes
Colour
Straw, light yellow
Nose
Mineral, woody (vanilla), light honey, dry ginger
Palate
Dry, salty raisins/caramel, citrus, fresh mint cake, zesty & vibrant, crisp
Finish
Heat from from the cask strength alcohol, salt, a hint of cinnamon and pepper
Customer reviews
Discover Tobermory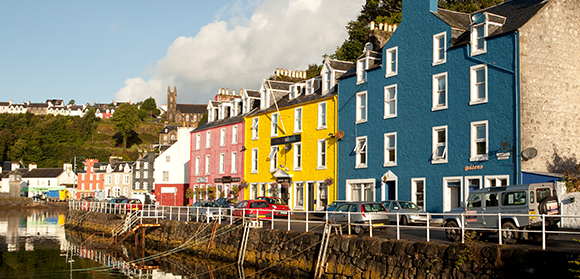 About Us
Sitting in the centre of the vibrant island community, from which we take our name, we are a thriving, expressive and unique distiller, true to our idyllic Hebridean home.
Discover More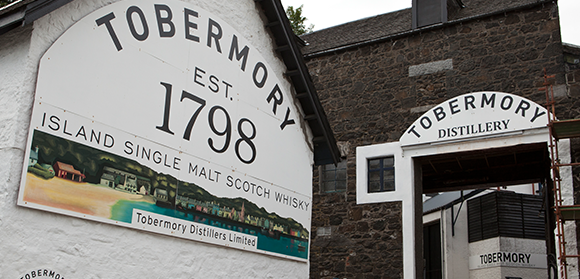 Plan Your Visit
A warm welcome awaits you at our artisan distillery on the Hebridean Isle of Mull. Discover our delicious spirits on a visit to the distillery!
Plan Your Visit