Ink Winter Release 2020: Ledaig 2008 Marsala Finish
Our second Ink members exclusive release is a delicious smoky 12 year Ledaig finished in Italian Marsala wine casks.
Description
For our Winter 2020 Ink Loyalty release we have selected Ledaig 2008 Marsala Finish, 12 years old. As we head into the depths of winter what better than for sweet peat smoke to keep away the chills.
Our Ledaig releases have quietly building a strong reputation amongst peated whisky fans, with its clean, sweet barely sugar, citrus and intense smoke flavours. Our Winter Ink release has been resting in the dry/sweet Italian fortified Marsala wine casks for two years which has elevated its character to another level.
The sea shore peat smoke balanced with walnuts, sweet fruit pastries, butterscotch and an underlying lemon citrus. Bottled at cask strength, and natural colour, our Master Blender has chosen these casks specially for the second release for our Ink members, which has been hand bottled by the team at the distillery.
Ink Loyalty Winter 2020 Release - Ledaig 2008 Marsala Finish, 12 years old
AYS: 29/01/08 Winter Distillation
Cask Numbers: 912 - 914
Bottled: Hand Filled at the Distillery (12 years)
Tasting Notes
Colour
Yellow Gold
Nose
Scorched caramel, honeyed nuts, butterscotch, candied fruit balanced with black pepper and a light herbal spice.
Palate
Subtle wood spice with notes of barley, walnuts, fruit pastries and an underlying lemon citrus. Hints of smoke and liquorice come through at the back.
Finish
Warming finish with bonfire embers, poached pears and a hint of bitter citrus.
Customer reviews
Our Recommendations
You may also like...
Discover Tobermory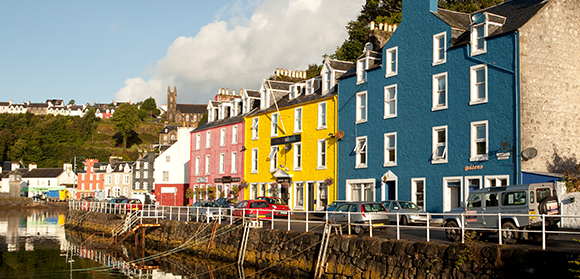 About Us
Sitting in the centre of the vibrant island community, from which we take our name, we are a thriving, expressive and unique distiller, true to our idyllic Hebridean home.
Discover More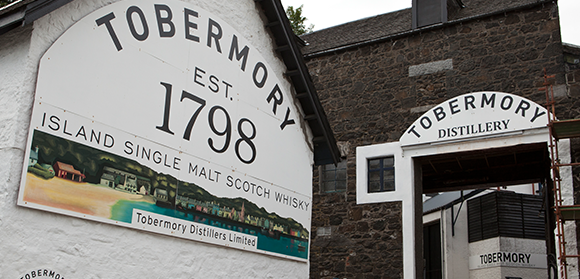 Plan Your Visit
A warm welcome awaits you at our artisan distillery on the Hebridean Isle of Mull. Discover our delicious spirits on a visit to the distillery!
Plan Your Visit