The Hebridean Series Tasting Pack
Explore our Tobermory single malt and the Hebridean Series with this tasting pack.  Including a wee dram of our classic Tobermory 12 Year Old and the two expressions from The Hebridean Series: Tobermory 23 Year Old and the NEW Tobermory 24 year old.
Special price of £30 online only!
Description
With an exclusive discount of £20 for our website, enjoy exploring our delicious unpeated Tobermory Single Malts with this tasting pack hand-filled by the team at the distillery on the Isle of Mull. Each whisky is non-chillfiltered and natural colour.
Containing 3 x 3cl drams of Tobermory 12, Tobermory 23 and Tobermory 24 year old whiskies.
- Tobermory 12 year old: 46.3% abv
- Tobermory 23 year old: 46.3% abv
- Tobermory 24 year old: 52.5% abv
Please note, we will start shipping this kit week commencing 14th March.
About the whiskies
The Hebridean Series
The Hebridean Series is made up of five yearly limited edition Tobermory whiskies to create a truly special collection. Each bottle celebrates, and is inspired by, the unique influences from our home on the Isle of Mull.
We've taken our popular Tobermory 15 Year Old, first released in 2008, and left the spirit to further mature in Gonzales Byass Oloroso casks. Each yearly release will have an extra year in the sherry casks, creating a really interesting collection for you to enjoy.
The results so far have produced two truly exquisite sherried malts - the Tobermory 23 year old and Tobermory 24 year old. Which expression will be your favourite?
Tobermory 12 Year Old

The signature expression in the unpeated Tobermory whisky collection, our 12 year old has a palate of vibrant frti and spice, with a subtle saltiness reflective of our harbour waters.

Customer reviews
Our Recommendations
You may also like...
Discover Tobermory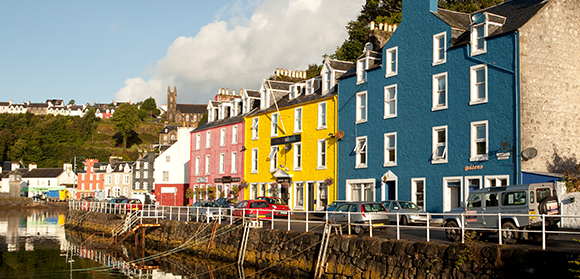 About Us
Sitting in the centre of the vibrant island community, from which we take our name, we are a thriving, expressive and unique distiller, true to our idyllic Hebridean home.
Discover More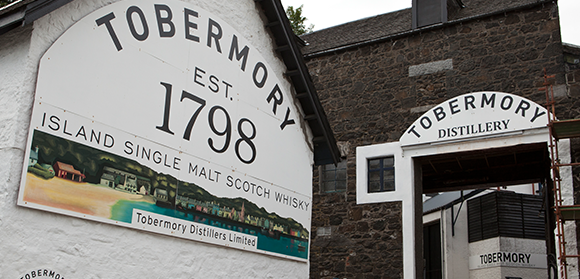 Plan Your Visit
A warm welcome awaits you at our artisan distillery on the Hebridean Isle of Mull. Discover our delicious spirits on a visit to the distillery!
Plan Your Visit